Restaurant tester in action for L'Osteria
23.02.2016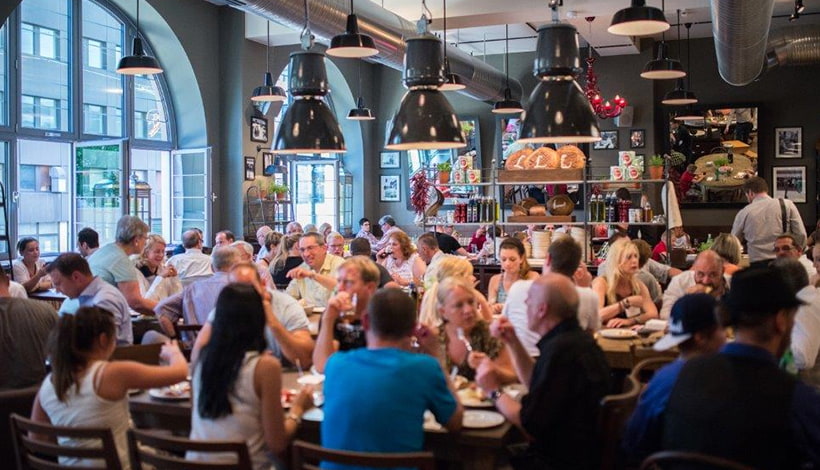 A dream job in the eyes of many who like to go out to eat – it's all in a day's work for the restaurant tester: order pizza, order dessert and then round off the evening with a drink. The profession generally known as "mystery shopper" –a way of ensuring that every customer can enjoy the same, excellent service–is no longer limited to the restaurant trade. The the talking point of your visit can also be the friendliness of the staff at the cinema or in a bank, or the consultation given in a sophisticated boutique.
Mystery shopping is offered by agencies which specialise in this task. In the L'Osteria case, the job is being taken over by ISC (International Service Check), which has more than ten years' experience in this field. The aim of this collaboration is to objectively measure the service offered by staff and improve the general level of service in the restaurant. Thanks to the insight it gives, appropriate actions can be taken to improve client satisfaction (and sales figures along with it) in the long-term. Valuable information can also be gained in terms of brand loyalty, image, and the question of what the competition is doing. The best way to get the measure of your own service is for mystery shoppers to test the company at regular intervals – and comparing the results over a longer period of time. This results in an interesting performance curve, which is a good measure of whether the findings from the last test, with recommended improvements, were implemented.
What does a restaurant test like this look like at L'Osteria?
ISC produces a questionnaire tailored to our requirements, gives this to the two testers commissioned with the assignment, and sends both individuals to one of our restaurants. Why two individuals? This is less conspicuous than one person. Doing it this way, we ensure that at this particular L'Osteria no-one will really notice that these aren't just regular guests, since one person on their own could stand out. The restaurant testers then order whatever they fancy and eat as usual. At the same time, they take a look around. Are the flowers at the bar fresh and is the water in the vase clean? Were the waiting staff back within a few minutes to bring the drinks? Did the food look appetising and did it taste good? Did they offer dessert? Each of these individual points will later be recorded and assessed on their list – whether good or bad.