---
---
I nostri ragazzi in bici – Our Guys on the Bikes
Pedal for the best, best pizza and pasta d'amore! Naturally, we have a heart for cycling here at L'Osteria – typical Italian. The successful team of the Maloja Pushbikers (formerly known as Irschenberger) is starting with the proud support of L'Osteria and plenty of international success! The team took first place at the 104th Six-Day-Race in Berlin, and in March 2015 the team won the tough Revolution Cycling Series in Great Britain. And the Maloja Pushbikers are hungry for more – like the Giro d'Italia on L'Osteria's home turf.
If you are interested in finding out how we work with the athletes to achieve this goal, we encourage you to visit the website of the Maloja Pushbikers at www.malojapushbikers.com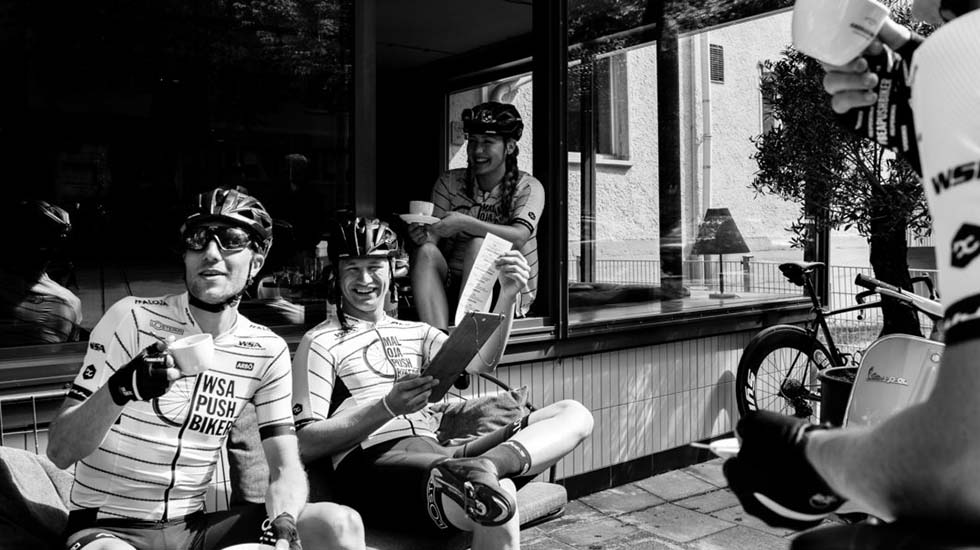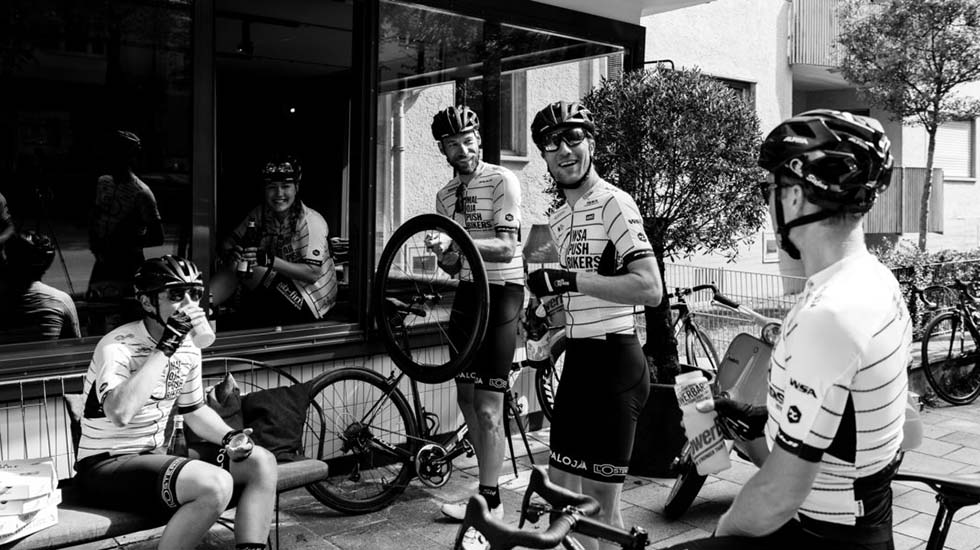 ---
Get the new L'Osteria song by Armando Quattrone!
Aaaaaaaaa… L'Osteria! Bella Italia is at home here – including the very best pizza
and a matching attitude to life. Have a reason to celebrate? We don't need one.
The most important thing is that you are there!
Dio mio! Two days an countless takes later and the music video for the L'Osteria song was donw and dusted. It was produced in the L'Osteria Elisabethstraße in Munich.
Of course, we wouldn't want to deprive you of the best photos of the shoot with Armando Quattrone and his band, the most successful Italian newcommers in Germany…
P.S.: You can find more information about Armando at: armando-quattrone.com
Download our L'Osteria song as an MP3!